Rising High
---

North Beach and Downtown S.F.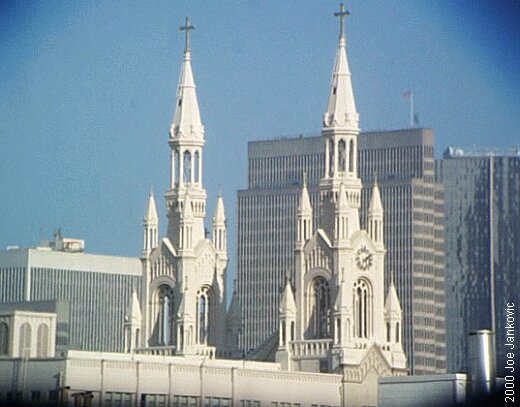 It's the Sts. Peter and Paul church in a part of San Francisco's North Beach
district known as Little Italy. Behind it are skyscrapers in the Financial District.
This view is southeast from my kitchen window.
Despite their appearance, the skyscrapers are much farther and much taller than the church.
Strange fact: The address of this church is 666 Filbert St.
---

Window Views - Index ... The Moon Also Rises